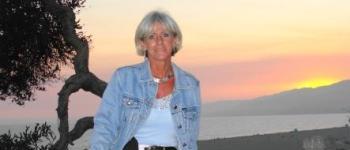 welcome

about me

my creations

contact me



Char Hunt • Gardner, KS • 913-744-1916

about me

My appreciation and love of the outdoors has always been a part of my life. As an adult I was able to call Wyoming, Montana and Utah home, enjoying the beauty of the mountains and lakes—continuing to nurture my love and appreciation of nature. I moved from Utah to Kansas in 1992 and now call Gardner, Kansas home.

I enjoy surrounding myself with the beauty of the outdoors incorporating it in my home and art. Through the years I have used many different techniques of art. I have had the joy of sharing my love for creating with others through classes I have taught.

My passion is creating jewelry; with each piece I create I like to incorporate the beauty of nature that surrounds us each day. I enjoy using unexpected combinations of materials to give my work a unique but timeless style, with no two pieces of jewelry being the same. Each piece is created with sterling silver, fine silver, copper, brass, gemstones, glass or crystals. Some pieces are a combination of different materials others are created with using one material.

I hope you enjoy your selection as much as I enjoyed creating it!